I've lost all of my pride I've been to Paradise and out the other side, I have so much to tell you, I know you want to hear it
2021/11/29
music suggested: I Won't Hurt You - The West Coast Pop Art Experimental Band
i've been gone for such a long time, and i'm so sorry.
other than dealing with health problems (i do be a spoonie, although i never liked that term) i've been dealing with my own personal demons
i'm drunk while writing this, so i'm sorry for any spelling mistakes. but i won't delete this, as i usually do with drunk messages i send. you see, i'm drunk for a very specific reason - i'm afraid. i'm scared,
i have a big midterm (as americans call it) coming up and i'm drining in hopes that my liver will process my anxiety away (i have GAD, but it is especially bad when it comes to academic achievements. it's funny, even ironic, for someone who's passion is mathmatics isn't it.....)
aside from that, it's midterm week so i'm super busy studying. you'd also think drinking impairs my studying abilities, howerver, because it somewhat takes my aniety away, it helps me study more eficiently, without being scared or crippled by my overthinking or panic attacks.
the cold hard truth is.... i relapsed. i had problems with alcohol 2 years ago for the exact same reason, and came off it cold turkey. but the stress made me go back, and while i'm here might as well make the best of it and use for the little good it can do, y'know....
moreover, my keyboard has been broken, but today, for some hardware overlord's reason, it's working so today i took the oppotinity to update this.
i dont have much more to say... i started a new medication for anxiety but the dose is too low and i have no idea how to say that to my doctor with out looking dumb. i also switched from cigarettes to IQOS because i do not wish to die at 35 - i've got things to do before then
nando (my cat) is living her best life. here is the queen, well fed and well loved: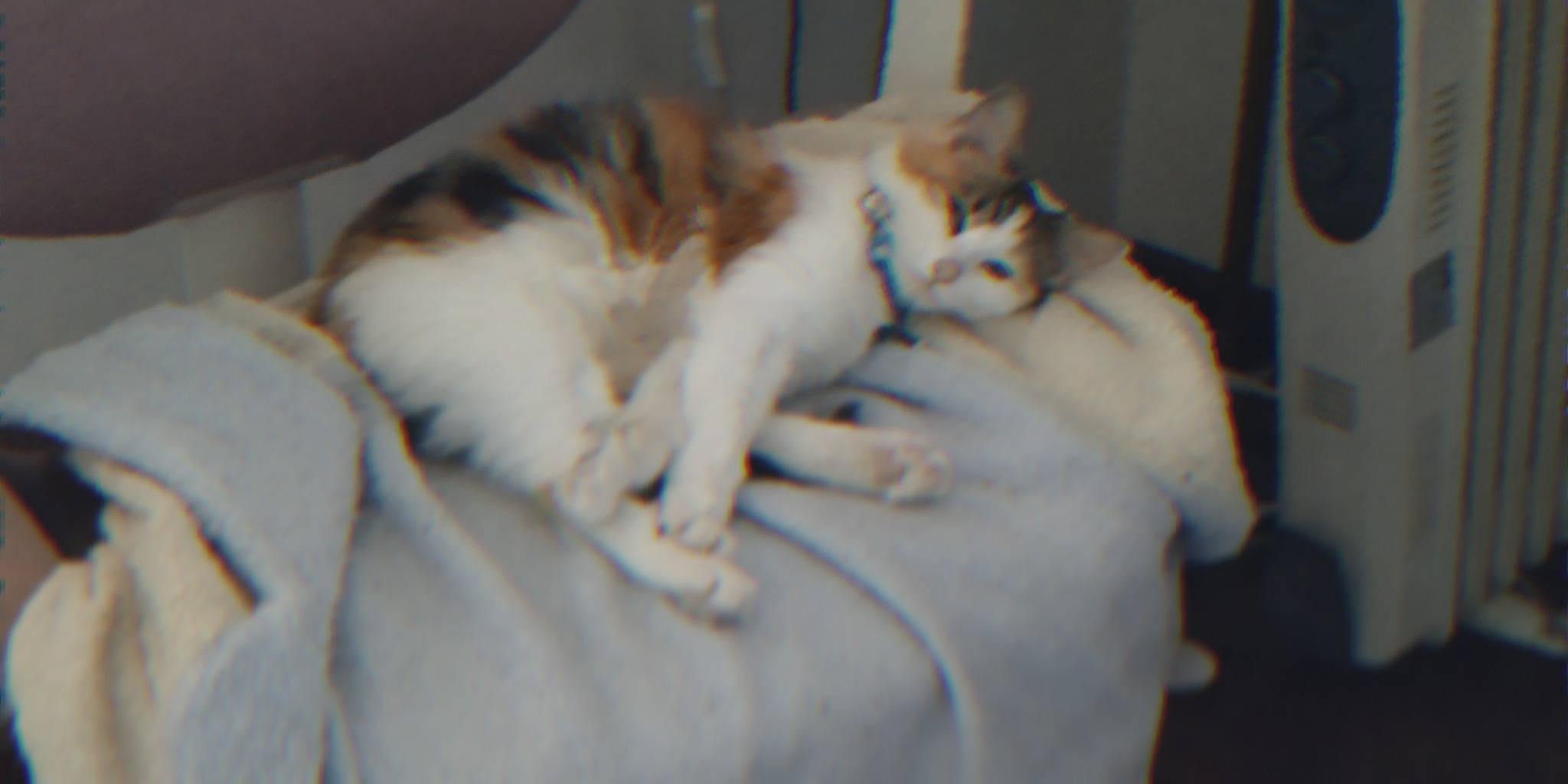 there is a story about nando i'd love to tell, but i'll save that for another time.
i have a few show recomwndations: (maybe i should create a page for that???) i'd heavily recomend you to whatch Glória on netflix. It's the first portuguese netflix show, and it's about the role portugal played in the cold war. so if you are into espionage shows and all that, i'd heavily recommend it.
lastly, but not leat at all, i'd love to thank key's klubhouse for including my webgarden and teeny towers room in their pages here and here, and agora road's machintosh café for including my 88x31 button on their webring!
thnaks to everyone who had the patience to read through all of this nonsense, and have a wonderful day!
ps: i tried my best, and reviewed this 6 tims for spelling mistakes, with one eye closed, cuz otherwise..... disaster. thanks for reading. till next time.